Hello, when you go on a trip and you have to stay in a hotel room or in a public place like a beach for example, you want to protect your precious objects from theft.
There already existed safes that can be described as nomadic, these safes had a security code, usually digital, and a steel cable that allowed them to be attached to a fixed point.
The new product from the Toulouse-based company UpFiner is quite similar to this, but in addition it includes an audible alarm system with a motion detector (of displacement rather). This is what makes it so original.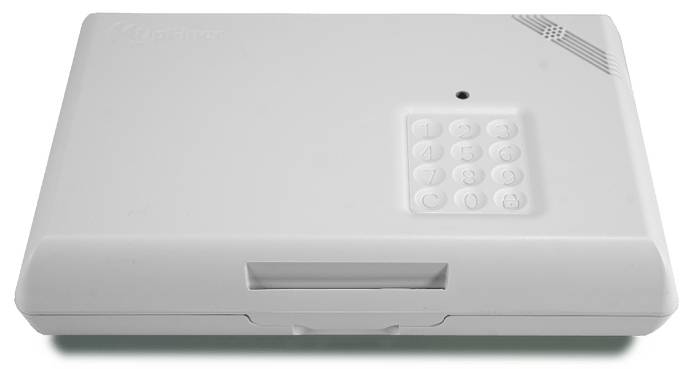 I just received the product, the first tests are conclusive, now remains to know what it will give in real conditions and I will tell you in September. The construction seems solid, the big advantage is for an outdoor use on the beach for example since there is a sound alarm with two levels of volume. It is perhaps regrettable that the alarm does not have an even higher level to be heard clearly in the middle of the hubbub on a beach (a beach mode would be welcome)
You have a few settings on this box, obviously the access code which can be four to six digits, the alarm sound level, the sound level of the keypad buttons, the sensitivity to movement and the time delay after a motion detection which can be up to nine seconds.
Here is another use you can make of Uplock: if you are a digital nomad, you can place keys, cash, bank card, etc. in this secure box next to your laptop, and even better, when you leave your laptop for a few minutes you can place the secure box on the keyboard of your computer so that a simple movement triggers the alarm…
Take my money and shut up !
Why not?
No need
French version, click here